What's on at the Club tonight
Round 2 of the Colour Print Competition to be judged by Paul Adams.
Next week it's Creative Minds by Ian Brash and Mike Bromley, DPAGB and is also hand in for Round 2 of the PDI competition.
Christmas Dinner – Change of Date now Monday 8 December at 7:00 pm
Unfortunately we couldn't get booked in to Ferrari's (http://www.ferrarisrestaurants.co.uk) on 18 December, so as this venue was popular last year our Christmas Dinner has now been re-arranged and will be held on 8 December. I attach a copy of the menu, which will also be posted on the Club's noticeboard tonight. If you would like to attend please insert your name on the list, which will also be on the noticeboard. I will need a deposit of £10 per person and nearer the date you will be asked to select your food for the night. The cost of the meal (drink extra) will be £24.95 plus 12.5% service charge.
Things to do this weekend 
The Lord Mayor's Show – Saturday 8 November 2014 Starts at 11:00 am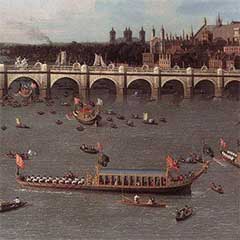 The 2014 Show starts early with the river pageant then the magnificent Lord Mayor's procession sets off from Mansion House at 11:00 am. The day finishes with a bang in a fireworks display on the river at 5:15 pm.
Sunday 9 November 2014
The London Scottish Army Cadets will be parading from the TA headquarters opposite the Channel 4 building, to St Columbus church in Knightsbridge (http://www.stcolumbas.org.uk/). The march is led by full costume bagpipes and drums, along with serving and veteran soldiers plus the cadets. The roads are closed with a rolling roadblock by a police motorbike escort. There is a church service (time to get coffee and eats), then they march back. It's from approximately 1:00pm until about 4:30. Visitors and parents, etc. are welcome to march along with the procession (if you can keep up). It's a good colourful event taken in the atmosphere of remembrance and landmarks along the way. (Thanks go to Andy Cladingboel, whose daughter is a member of the Cadets and will be part of the Parade).
Monday 10 November 2014 Starts at 8:00 pm
Commemoration of Unknown Warrior at Victoria Station
Annual commemoration and wreath laying at Platform 8 in Victoria Station, where the coffin of the Unknown Warrior rested before being laid in Westminster Abbey. Assemble at Platform 8 Victoria Station at 8.00 pm.
Exhibitions 
Now on at the National Portrait Gallery – Grayson Perry – Who Are You
Turner Prize-winning artist Grayson Perry turns his attention to portraiture and British identity for this display of new works made during his Channel 4 series Who Are You?  Fourteen portraits of individuals, families and groups, including a self-portrait and a major new tapestry, have been inserted into the Gallery's 19C and 20C rooms.
For information
Some members may be interested in the Calumet Open Day on 27 November (Drummond Street, behind Euston Station).  They offer free sensor cleaning for Canon and Nikon SLRs. If you get there reasonably early you are likely to avoid an hour or so wait, but they have a number of stands and seminars showing latest products. They are open from 10am to 4pm. (Thanks to Paul Tipping for this info).