What's on at the Club Tonight and for the rest of the season as there have been some changes to the publicised programme
Tonight -Mike Farley will be talking about and demonstrating Infra-red photography.
2 April – No Meeting
9 April – Guest Dave Mason – Sequential Images (PDIs)
16 April – Members' evening – your chance to show your work – volunteers please contact Steve Jones: pdisecretary@bromleycameraclub.org.uk
23 April – Panel Competition on theme "Londoners" (judge David Harford LRPS) – 3 to 5 mounted prints max 40 x 50 cm – more than one image per mount is fine
30 April – Interclub battle Bromley v. Bexleyheath (judge Clive Tanner FRPS)
7 May – Open Panel Competition – Prints – anything goes! Also Summer Project Briefing.
14 May – Awards Evening at Bromley Central Library.
Forthcoming Club Outings
Sunday 29 March – London Walk. Meet outside Vauxhall Underground Station at 11.00 am. Please remember that the clocks go forward an hour in the early hours of Sunday so don't forget to change your watches! Also look out for the 50 Shaun the Sheep sculptures, in London from Saturday, which have been decorated by celebrities and artists.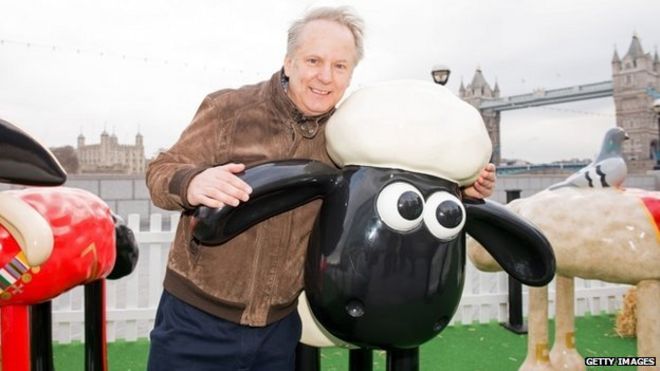 Sunday 26 April – The Savill Garden and Windsor by coach
Saturday 6 or Saturday 20 June (exact date to be confirmed) – St. Albans by train
Sunday 26 July – Walk and Meal
Friday 7 to Monday 10 August – Weekend in Portsmouth
KCPA Diamond Jubilee Cup for PDIs
This is competed for by the 37 clubs in the KCPA each submitting a panel of 8 images. Whilst Bromley did not get a place on the podium we were 13th equal with three other clubs on 117 points.
Kerri Cup
Congratulations to Peter Ergis whose print entitled "The Old and the New" was judged the winner by Carol White Griffiths, LRPS. Val Bluck was the runner up with "If Only".
Photography Exhibitions
Battle Photographic Society, in collaboration with the Battle and District Historical Society and the Battle Museum of Local History, will be holding a print Exhibition entitled "Battle, Then and Now" at Battle Library, 7 Market Square (opposite the Fire Station) from 21 March to 25 April, 2015. The Library is open from Tuesday to Saturday between 09:30 and 17:00. Battle and District Historical Society and the Battle Museum of Local History are providing photographs of Battle in bygone years. These will be paired with prints specifically photographed by Battle Photographic Society to show the same locations as they are today.
PAGB e-News Nos. 133 and 1344
To read the latest issues please click on this link www.pagbnews.co.uk.
Annual Exhibition
If you won a cup at last year's Annual Exhibition would you please return it to the Club – nicely polished as well please.
SLF Finals Day
Will be held at St. John's Church Hall, Eden Park Avenue, Beckenham BR3 3JN on Saturday 18th April 2015
Something Different
Patrick Ward has just had a new photography book published called "Being English". His intention is to do a blog and add two photographs from "Being English" each week with extended captions, and he will continue the project for at least a year. See link http://www.patrickwardphoto.blogspot.com.